Grand Astrobiology Tour Western Australia // SOLD OUT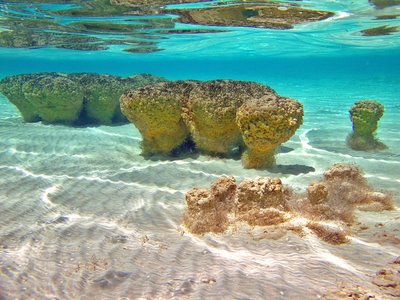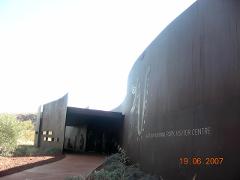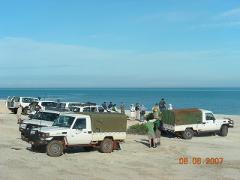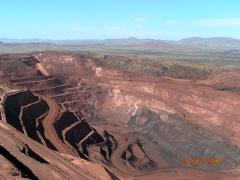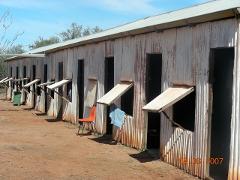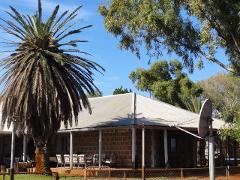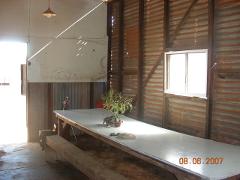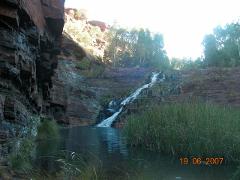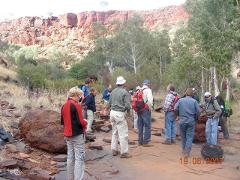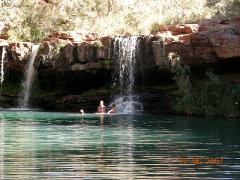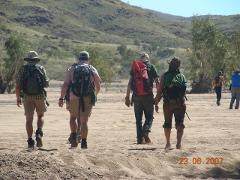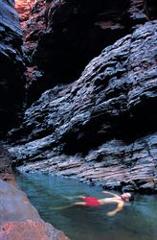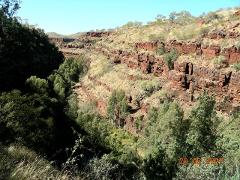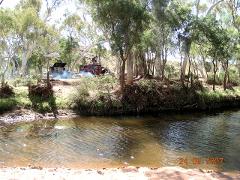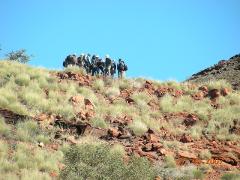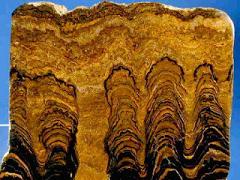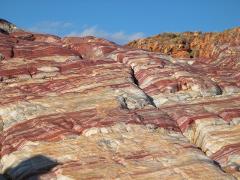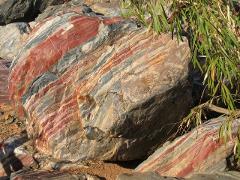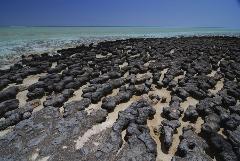 Duration: 11 Days
Product code: P834QO
15 - 25 July 2015
Following the success of the first Grand Tour during 2013 we will repeat the exercise on 15-25 July 2015. As a contribution to the astrobiology community the Australian Centre for Astrobiology will run a field trip to sites that every astrobiologist or geobiologist should see at least once in their lives. It will be a high level educational experience that will enrich the research and teaching programs of the participants.
Included will be the extant stromatolites of Shark Bay, the 2.5Ga banded iron formations and an associated iron ore mine of the Hamersley Basin, the putatively cyanobacterial stromatolites of the 2.7 Ga Fortescue Group, and the 3.35-3.49 Ga fossiliferous and other units of the Pilbara Craton with what is arguably the oldest convincing evidence of life on Earth. Expect intense discussions about such topics as the timing of the origin of oxygenic photosynthesis and the composition of the Archean atmosphere. The tour will be led by Professor Malcolm Walter. As well as the science we will enjoy some spectacular scenery, memorable campfire dinners, and sleeping under the southern stars (made easy by professional camp managers, Outdoor Spirit). Places will be strictly limited because of the capacity of the aircraft, bus, country hotels, sheep station (ranch) and camping facilities to be utilised.
Daytime temperatures will be mild (20-30C) dropping to 5-10C at night. Rain is possible but unlikely.
Bookings require a $600 deposit at the time of booking.
Enquiries can be made to malcolm.walter@unsw.edu.au, and there is information including the 2013 field guide at aca.unsw.edu.au.
Day 1: 15 July, 2015 – PERTH
Arrive into Perth today and make your own arrangements to get to the hotel. (166 Mounts Bay Rd, Perth) Over dinner tonight you will have the opportunity to meet your colleagues and learn more about the upcoming days with a presentation from your camp manager Guy L'Estrange and guide, Malcolm Walter. (Pre tour accommodation can be booked on request.) (HD) – Sullivans Hotel Perth City
Day 2: 16 July, 2015 – SHARK BAY
We transfer this morning from our Perth hotel to the airport, before flying into Carnarvon for lunch. We will then take a 2-hour drive to Carbla Station for 2 nights. There will be a late afternoon introduction to the stromatolites of Carbla Point, and drinks on the beach at sunset. (B,L,D) – Carbla Station (Shearers Quarters)
Day 3: 17 July, 2015 – SHARK BAY
This will be the day for a detailed examination of the stromatolites and associated sediments and biota of Hamelin Pool. Snorkeling gear will be available for those who want a close look at the subtidal stromatolites. Overnight at Carbla Station. (B,L,D) – Carbla Station (Shearers Quarters)
Day 4: 18 July, 2015 – TOM PRICE
We depart Carbla early, cross the Tropic of Capricorn on a long drive north through semi-desert country
and arrive into Cheela Plains Station for dinner and a nights sleep. (B,L,D) –Cheela Plains Station
Day 5: 19 July, 2015 – Karijini National Park – Banded Iron Formation
Touring the massive Tom Price iron ore mine this morning will be memorable! After the tour, we will
examine the spectacularly exposed two and a half billion year old banded iron formation in Dales Gorge with a picnic lunch and an opportunity for a swim. Karijini National Park is one of the country's most spectacular natural attractions. (B,L,D) - Karijini National Park (Camping) #
Day 6: 20 July, 2015 – "KNOSSOS" – 2.7 Ga life and environments
This day will focus on the evidence for the presence of cyanobacteria by 2.7 billion years ago in the lacustrine
stromatolites of the Fortescue Group. The night will be spent camping. (B,L,D) - Gallery Hill (camping) #
Day 7: 21 July, 2015 – GALLERY HILL TO MARBLE BAR
A dawn walk will take us to some rarely seen rock art by the Bailgu or Palyku peoples at Gallery Hill. From there we will travel to Marble Bar to examine the jasper (not marble!) controversially interpreted as indicating that there was free oxygen in the early atmosphere. The historic gold mining town of Marble Bar has the dubious title of Australia's hottest town. It is listed in the Guinness Book of Records for reaching 37.8ºC or more for 160 consecutive days. However, the southern winter offers mild daytime temperatures and cool nights. (B,L,HD) – Marble Bar Travellers Stop (motel)
Day 8 + 9 : 22 + 23 July, 2015 – Shaw River
There is an optional three-hour walk to see the famous (or infamous depending on your point of view) 3.5Ga microfossil locality in Chinamans Creek. From there we head to the ironically named locality nearby known as North Pole. We have two nights camping on the Shaw River whilst examining stromatolites in the 3.35 Ga Strelley Pool and 3.49 Ga Dresser Formations. This is the oldest convincing evidence of life on Earth (we will debate that issue on the outcrops) (B,L,D), (B,L,D)#– Shaw River Campsite
Day 10: 24 July, 2015 – Port Hedland
Well known for its massive resource industry, enormously long trains, big ships and salt piles Port Hedland is our final destination. There will be a farewell dinner. (B,L,HD) – Hotel Ibis Port Hedland #
Day 11: 25 July, 2015 – Onward Journey
Your tour ends this morning after breakfast with a transfer to Port Hedland "International" Airport
(there are very few international flights from this airport). We have an allocation on an optional flight from Port Hedland to Perth so please ask us about this at the time of booking. (B)
INCLUSIONS
• Professional Campsite Manager and Tour Director / Driver
• Flight Perth to Carnarvon with Skippers, airport taxes included
• 4 nights, comfortable country accommodation
• 6 nights camping with all camping equipment (let us know if you want to bring your own sleeping bag)
• Breakfasts, lunches and dinners as per itinerary (B = Breakfast, L = Lunch, D = Dinner, HD = Hotel Dinner)
• Tom Price Mine tour
• National Park entrance fees
• Private air-conditioned all-terrain coach
• Credit card booking fees
Items not included are:
• Airport, airline and government taxes,
• Airport transfer Perth to hotel
• Visa fees
• Other meals as required
• Beverages with meals
• Additional optional activities
• Health costs
• Personal expenditure
• Shopping
Travel Insurance:
Travel insurance is mandatory for all participants joining the journey. We strongly recommend you take this out at the time of depositing the tour.
Cost:
Per person – twin share - AUD $5800* / USD $4780* / EUR$4120*
AUD$695# – single supplement. Only available on the accommodated nights marked #
*Subject to currency fluctuation